danafrostick.com
artwork | older work | statement | resume | more

elaborate doodles

conte & oil on canvas

This part of my series, "Elaborate Doodles," begins with Sharpie drawings rendered in an automatic process that I then articulate with details and patterns. I use these drawings as a basis for the paintings by re-drawing them onto primed canvas with conte crayon then fixing the conte to the canvas with brushed linseed oil. This creates a wash from the conte but also leaves the original line visible. I then apply oil paint with a small brush over the existing lines and into the background as the painting directs me.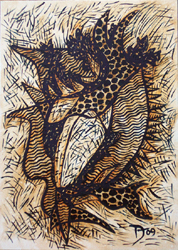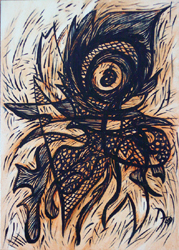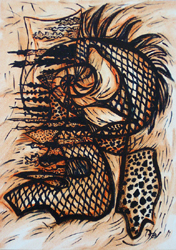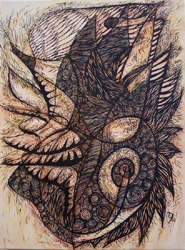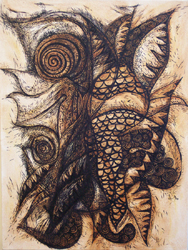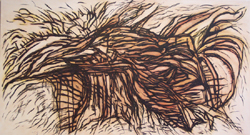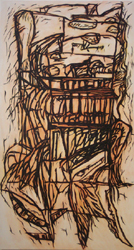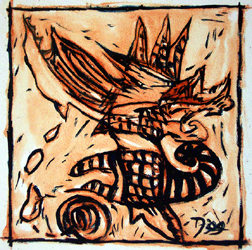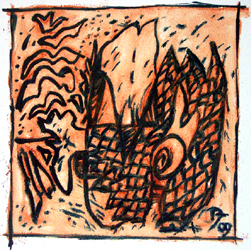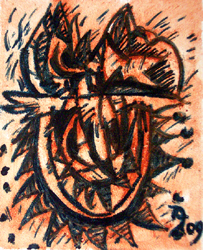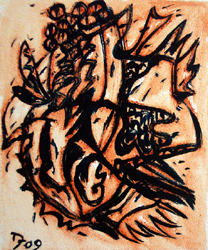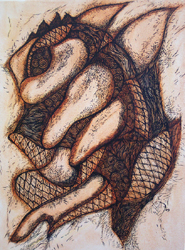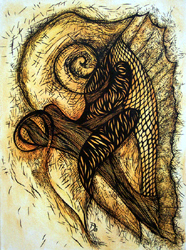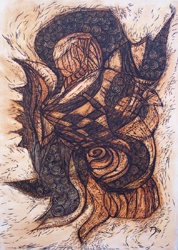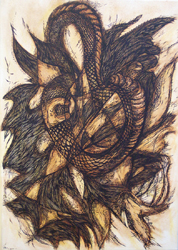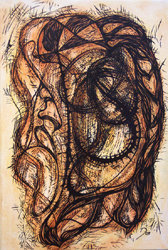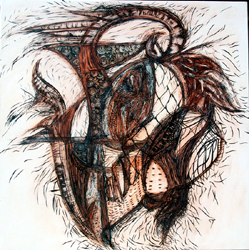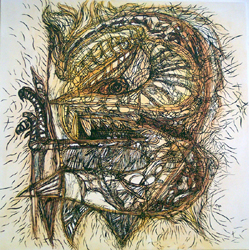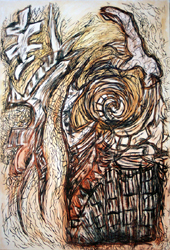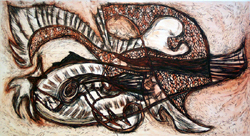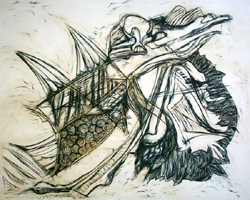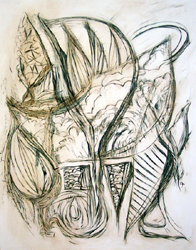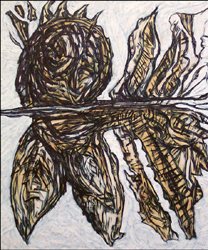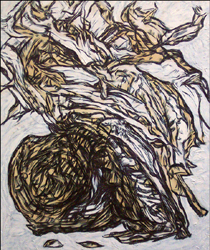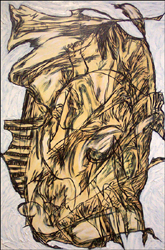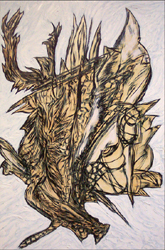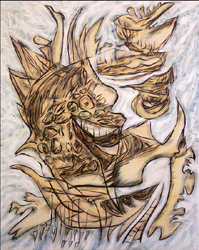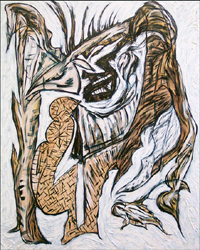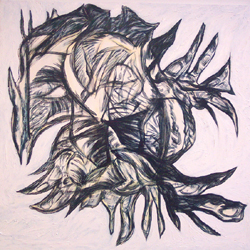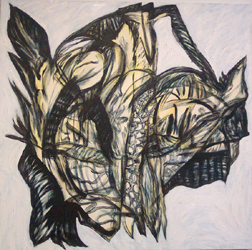 danafrostick.com | artwork | older work | statement | resume | more
All artwork and text on this web site are Copyright of Dana Frostick except where noted | Contact: dfrostick@gmail.com